$50 off first year of QuickBooks
Discounts NEVER Expire!

DISCOUNT CODE:
No code required
Click to Reveal Code
Let QuickBooks help you take care of the things most important to growing your business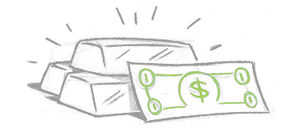 Save time and money
QuickBoooks helps you do both
No coupon required
When you order through our member link
Grow your business
Let QuickBooks be your assistant
ABN's savings are available any day, any time. Besides saving 20% off, you'll also get piece of mind when you purchase QuickBooks
ABN is giving your business access to the leading accounting software for small and medium-sized businesses at a discounted rate.
$50 off QuickBooks for ABN members when you purchase through our partnership.
Managing your business' expenses with QuickBooks is so easy, you'll save both time and money.
Our members use QuickBooks to track their sales and expenses. By keeping everything in one place it makes settling their books at the end of the day easy and organized.
QuickBooks is great for running things like payroll because it streamlines the process and keeps track of all of your outgoing expenses in one simple place.
QuickBooks syncs across your computer and phone – so even if you're out of the office, it's like you're still there.
Millions of businesses are using QuickBooks – try QuickBooks free for 30 days and see what has made QuickBooks so popular with ABN members and business owners across the U.S.